---
---
---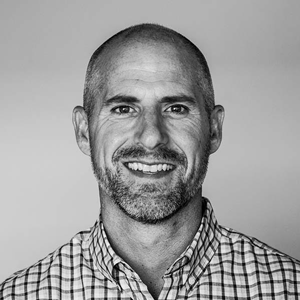 ---
As the founder of Taproot Pictures, Michigan-based filmmaker Karl Koelling works on a variety of projects. Karl graduated from Film School in the early 2000's and got to work on various productions in Michigan. Early success in producing "Ed's Story", a SXSW selection and award winning documentary series, further defined Karl's passion for doc-style storytelling.
In 2006, Karl started Taproot with the intention to produce meaningful stories regardless of brand or organization. Karl's work provides the foundation for the type of storytelling Taproot is known for. His work includes 1,000 Mile Dream (Mountainfilm 2020, Vimeo Staff Pick 2020), a film made for REI that tells the story of Liza Dietzen, a woman who dreamed of competing as a dog sledder and now dedicates the majority of her time raising and caring for her sled dog team.
Karl currently lives in Michigan with his wife and three kids.